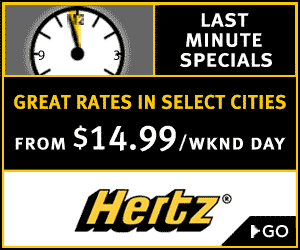 Orlando.Boulevards.com is pleased to offer Hertz rental cars at the best available internet rate.
Hertz offers a wide variety of current-model rental cars for short or long term bases — daily, weekly or monthly. Hertz offers drop-off and pick-up at the airport, downtown Orlando and suburban Orlando.

Join Hertz #1 Club, at no cost, and start enjoying the following benefits when using your #1 Rental Car Club number:
Speed - Faster car reservations and rentals.
Savings - Receive special savings on car rentals in the U.S., Canada, and Europe.
Selection - Reserve a specific brand and model on popular vehicles at major U.S. airports in select vacation locations.
#1 Club membership is available around the world and it's free.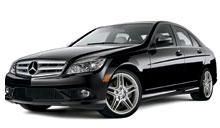 The Hertz Prestige Collection
The next time you take a trip let Hertz put you in a different type of rental car, the one you dream about driving.
Imagine yourself on the open road in a Jaguar. Taking care of business in a Lincoln LS or Navigator. Vacationing in a Volvo S80 or an XC Wagon. Or heading to the mountains in a Land Rover Discovery or Cadillac Escalade.

Hertz - Orlando Car Rentals
Great Rates Available on Orlando Rental Cars
---